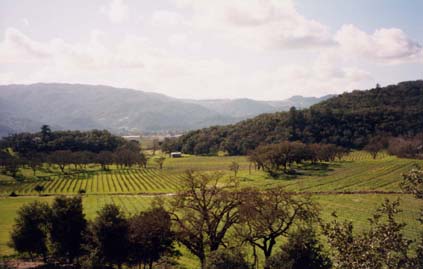 USA
United States of America
The United States became the world's first modern democracy after its break with Great Britain (1776) and the adoption of a constitution (1789).
The capital city is Washington, DC, the currency is the US Dollar, and the language is primarily English.
A population of 275,943,000 live in 9,166,600 sq km (3,539,224 sq miles)
including all 50 states, and the District of Columbia.
The climate is mostly temperate, but tropical in Hawaii and Florida, arctic in Alaska, semiarid in the great plains west of the Mississippi River, and arid in the Great Basin of the southwest; low winter temperatures in the northwest are ameliorated occasionally in January and February by warm Chinook winds from the eastern slopes of the Rocky Mountains. At 38 00 N, 97 00 W.
The continental states have a vast central plain, mountains in west, hills and low mountains in east - the lowest point is Death Valley (California) at -86 meters and the highest is Mount McKinley at 6,194 meters. Rugged mountains and broad river valleys are found in Alaska and rugged, volcanic topography in Hawaii.

For history and more,
click below: